Bio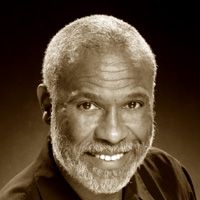 Jackie Mitchell
Saxophonist/Music Director
Jackie received his BA in Business Administration and Music Performing Arts at Prairie View A&M University. His training encompassed wind instruments from flute to tuba, as well as drums and guitar. His musical training also included writing and arranging music. He holds a Masters Degree in Organizational Management.
Over the years, Jackie has done studio recordings, performed in musical and stage productions, and shared the stage with musicians such as Johnny Taylor, Al Green, The Chilites, The Impressions, The Dramatics, Archie Bell & the Drells, David Ruffin, Billy Preston, Grady Tate, Quincy Jones, and Ray Charles. Jackie has also played with many local musicians and bands including Mark Meadows, Roosevelt Carter, Carl Evans, Earl Vaults, Command Performance, Gospel Unlimited, Flash, Coupe De Ville, and the Johnny Eager Blues Band.
"My favorite instrument is the Alto Sax".  However, Jackie plays all the saxes with a passion and style that moves your soul. His tone qualities, phrasing and technique demonstrate his admiration for, and influence of great saxophonists such as Paul Desmond, Stanley Turrentine, and Grover Washington, Jr. Jackie's background, versatility and musical diversity enable him to be a very effective compliment within any musical setting.